We know you are a busy bee! So why waste time in juggling with a plethora of requirements and legal formalities when you can simply go #Digital .
'Online money transfers' via E-wallet are here to make your life Extra Simple!!
WHAT??
The 'wallet to bank' feature on MobiKwik allows you to transfer money online, from your debit/credit cards to any bank account through the digital wallet. You can transfer amount from any debit/credit card to any bank account and the amount will reflect in your bank accounts instantly.
Seamless procedure of this online money transfer service will make your money transfers easy and hassle free.
HOW?
Add money to you digital wallet on the MobiKwik app using your credit or debit card.

Tap on 'Transfer money' feature on the app. Find 'wallet to bank' in transfer money.

Add beneficiary name, account number and IFSC code and click continue.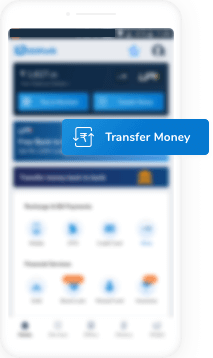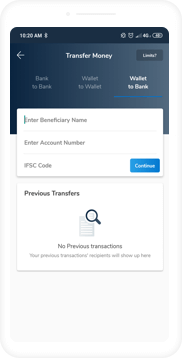 The amount transferred will reflect in the bank account instantly.
Please note:
According to the RBI guidelines, the user must complete KYC to use the online money transfer service. But take a chill pill! KYC process on MobiKwik is rather simple and quick and can be done within minutes on the app itself.
WHY? 
Through MobiKwik's digital wallet, you can transfer money from the debit/ credit cards of any bank to any bank account. For instant, you can use ICICI credit/debit card to add money to your wallet and transfer the amount added to an HDFC bank account.
The online money transfer service ensures quick and easy transactions. It's more flexible and simpler as compared to bank services.
We want you to keep saving! transfer via E-wallet has negligible transaction charges. 
So, Let the instant- hassle free online money transfers begin! 
Follow Us on: